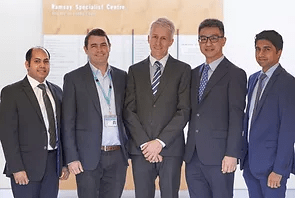 Specialist Surgeons is a specialist surgical practice providing general, colorectal and laparoscopic surgery (procedures) for your patients.
Our aim is to provide prompt, efficient and personalised general and specialist surgical service for all patients, General Practitioners and Specialists.
What is Robotic surgery
Robotic surgery in Australia involves using the DaVinci robotic system. It is similar to laparoscopic surgery except that the surgeon does most of the operation controlling the surgical instruments via a surgical console. It is another example of Minimally Invasive Surgery (MIS).
MIS has several proven advantages over open surgery including:
Reduced postoperative pain
Shorter hospital stay
Improved cosmesis
Faster return of bowel function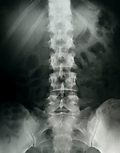 Our policy is to see all urgent referrals (especially cancer patients) within one week and to operate, where appropriate, within two weeks of the referral.
Non-urgent surgical referrals will be seen within two weeks, with surgery expected to occur within 4 weeks of consultation. Should you require to discuss a current or potential referral, please don't hesitate to contact us at any time to discuss personally.
For non urgent referrals, please click button below.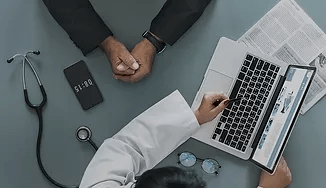 What You Need to Bring On Your Consultation
Medicare and Healthcare cards
Referral letter
Medical Scans