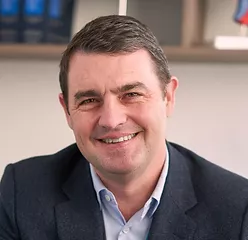 GENERAL AND HEPATOBILIARY SURGEON
Dr Thomas O'Rourke is a general and laparoscopic surgeon. His specific interests include minimally invasive hernia surgery, cholecystectomy, liver and pancreatic surgery. ​
Dr O'Rourke has a Bachelor of Medicine, Bachelor of Surgery and Bachelor of Medical Science from the University of Queensland. He is a Fellow of the Royal Australasian College of Surgeons.  He has international fellowship training in hepatobiliary surgery and surgical oncology at the North Hampshire Hospital and Royal Marsden Hospital.  He is a board member of the Australian and New Zealand Hepato Pancreatico Biliary Association (ANZHPBA).  He has recently stepped down as supervisor of surgical training and the board in general surgery.  Dr O'Rourke is a senior lecturer in surgery for the University of Queensland.
Dr O'Rourke is the acting director of Hepatobiliary surgery at the Princess Alexandra Hospital and consultant liver transplant surgeon.  He is a VMO surgeon at Greenslopes Private Hospital and the Mater Hospital.