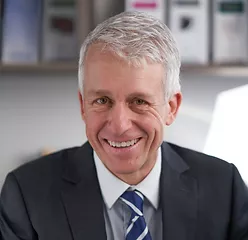 MBBS FRACS Bsc Bsc (Hons)
COLORECTAL, LAPAROSCOPIC, ROBOTIC, GENERAL SURGERY & COLONOSCOPY
Dr Peter Gourlas is a Colorectal and General Surgeon. He performs operations both Robotically and Laparoscopically, and is qualified to perform Colonoscopies.
Dr Gourlas's interests include the surgical management of bowel cancer, inflammatory bowel disease, diverticular disease, as well as hernia surgery. All of these are generally performed with minimally invasive surgery either laparoscopically or robotically to enhance patients early recovery.
He completed his General Surgical Training and gained his FRACS in 2004, having done most of his training at Princess Alexandra Hospital in Brisbane. He travelled to Cambridge, England in 2005 where he did a fellowship in Colorectal Surgery at Addenbrookes Cambridge University Hospitals NHS Foundation Trust.
During his fellowship, he completed  a number of training courses at St Marks Hospital in London, and spent time observing Internationally recognized Surgeons at the Colorectal Unit at The Cleveland Clinic, Ohio.
More recently, he has travelled to Memorial Sloan Ketering Cancer Centre in New York, and Atlanta Georgia to learn Robotic Colorectal Surgery.
He is currently appointed to the Colorectal Unit at Princess Alexandra Hospital, and works privately at  Greenslopes Private and Mater Private Hospitals.
He is a Member of the Colorectal Surgical Society of Australia and New Zealand (CSSANZ) , and a Conjoint Committee accredited colonoscopist. He is in charge of the CSSANZ Fellow training program at the Princess Alexandra Hospital.